Visionaries.
Risk-takers.
Active players.
We are an investment company founded by the founders of Follow[the]Seed Australia and managed by a new subject matter expert team.
This new edition of Follow[the]Seed is equipped with the right funds, knowledge and experience to support our passion for everything decentralized.
We're not newbies
Let's just say we lost money on Mt. Gox and leave it there…
We're not here for the hype
It's the vision and passion that lead our way
We don't have investors
Therefore we have the patience to see things through
We don't just "ape in"
We have a deep understanding of the space
We're not Passive
We take active part in nurturing and growing our portfolio companies
These are the seed words that unlock our wallet ;)
Decentralized
Unstoppable
Permissionless
Innovative
Creative
Connected
Infrastructure
Execution
Teamwork
Vision
Unorthodox
Disruptive
With years of experience in both the traditional and decentralized worlds, we joined hands to create the best team for investing, supporting and growing game-changing businesses.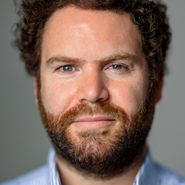 "We are entering the Brave New Decentralised World, investing in forward thinking Web3 and DeFi projects which will allow us to stay ahead of the curve."
Giacomo has over ten years of experience investing in early-stage and disruptive companies, always trying to stay ahead of the curve and investing in future thinking companies. His crypto life started in 2014 with BTC and has developed since. Prior to joining Follow[the]Seed, he worked in Mining, Wine, and Family Office.
He co-founded GameFace Labs, which developed the world's first wireless, android head-mounted virtual reality console. This brought him closer to the world of technology and introduced him to Web3. He is also a director for a stealth company that makes dedicated Web3 hardware and software.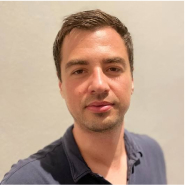 "Investing in the future takes time and patience, a rare commodity in the blockchain investment space"
Tim's experience includes over 12 years in digital marketing, where he worked across a range of agencies, blue chips, and tech start ups. He has helped build international teams that have advised 100s of companies on performance marketing and business scaling strategies.
With a passion for futurology and all things digital, his crypto journey began in 2014 as a curious BTC hodler. This has since led to his focus on finding, investing in, and supporting the companies that will play key roles in the new era of Web3, the internet of value and the metaverse.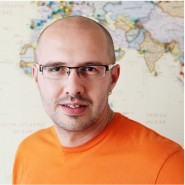 "The most successful projects are the ones that are built on the intersection between the centralized and the decentralized worlds"
In addition to his strong roots in the "traditional world" (investing in over 150 early-stage startups, helping entrepreneurs build billion $ companies, being the chairman of a publicly listed company and a founding partner of 3 VC funds, among other things), Andrey's passion for alternative economic systems started in 2013 when he took his first steps into the blockchain journey.
Since then, he has been very busy investing in an average of 10 projects a month, creating investment and trading strategies, researching new blockchain technologies, experimenting with DEXs and building several crypto projects that are pushing the boundaries and challenging the status quo.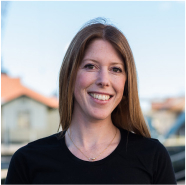 "To succeed in DeFi we must stay up to date with the rapid changes in the regulation, and navigate through it without compromising on the principles of decentralization"
Chen is a highly creative, results-driven legal professional with over six years of experience in VC management and leading FTS compliance activity across four international locations.
With a legal background in commercial law, civil law and labor law, Chen is uniquely capable of traversing the complex legal environment encountered by fast-growth companies. Chen has been a member of the Israeli Bar Association since 2011 and was admitted as a lawyer in New South Wales, Australia, in March 2020. She holds a Master's degree and Bachelor's degree in Law from Haifa University.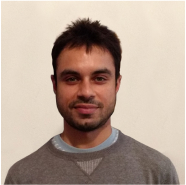 Vinny has over 8 years of software engineering experience specializing in web technologies. Vinny has always had a keen interest in technology, fintech, and more recently the cryptocurrency and blockchain industry. Prior joining Follow the Seed, he co-founded GameFace Labs which has developed the world's first wireless head mounted virtual reality console.
This experience has led Vinny to develop a unique understanding and anticipation of the technologies and concepts that relate to the metaverse and GameFi.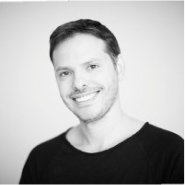 With years of digital marketing, brand management and business development experience, Nir brings his cross-vertical, cross-organizational know-how and skills to help us shoot for the moon. 
Since 2013 he has been an active participant in the Crypto community in general and DeFi in specific. Other than being the founder of dot finance and the crypto industry figures community, he has been involved in more than 150 projects in the last year alone (actively mining, investing, trading, analyzing and promoting them).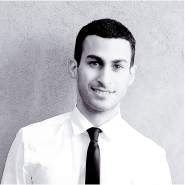 "Creativity in technology is what drives our economy towards a decentralized tomorrow"
A cyber security expert, mobile apps maven, backend/frontend master and a UX artist. Tal brings with him more than three decades of high-end dev experience and many years of hands-on involvement in crypto and traditional trading, strategy development, ML & AI.
Tal has built a distributed FX platform for changes in the real world as well as a portfolio management platform, index compilation & simulation engine, a private exchange & KYC platform as well as a state-of-the-art DeFi trading platform. And these are just few of the things he's built.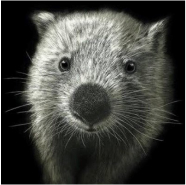 "Chancellor on brink of second bailout for banks"
This anonymous visionary is known for publicly sharing his in-depth market analysis and reviews of the crypto space in general, as well as specific projects, tokens, technologies, hypes and more.
His breadth of knowledge and experience is second to none, and his out-of-the-box thinking capabilities help us push our own (and our portfolio companies') boundaries.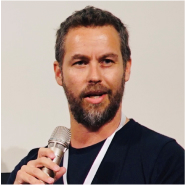 "I believe we're on the break of re-creating the financial system on the internet"
Roei has over 17 year of experience as an executive, investor and mentor in the startups world. In late 2017, after being privately involved in the digital assets space and crypto community he led the formation of Efficient Frontier (EF) and joined the company as its CEO.
Roei has helped EF grow to be one of the industry top leaders in Algo-trading and market making, providing liquidity to over 120 projects and exchanges, trading hundred of millions daily across numerous assets, markets and financial products, and being backed up by ventures such as now incident Alameda Research, Animoca brands, ICON, Starkware and Kyber networks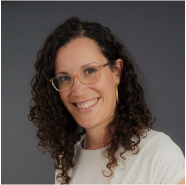 "We have to get better at explaining web3 technologies and making it accessible if we want to reach mass adoption"
A long-time entrepreneur and a lifetime marketer, Yifat has been involved in some of the world's leading startups. For the last decade she has had the pleasure of working with various businesses, big and small, helping them use the right words and strategies for growing their business.
Using the power of words, she helps our portfolio companies translate their complex technology into simple human language and improve their communications across every user touch point.